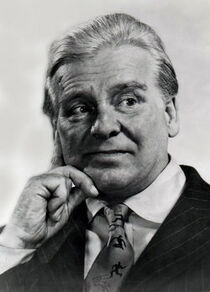 Wallace Ford (February 12, 1898 - June 11, 1966) appeared in one episode of The Andy Griffith Show. His film appearances include Possessed, Freaks, The Lost Patrol, The Informer, The Mummy's Hand, Blues in the Night, The Mummy's Tomb, Shadow of a Doubt, Blood on the Sun, Spellbound, Lover Come Back, Harvey, The Man from Laramie, The Rainmaker, Warlock and A Patch of Blue.
Ad blocker interference detected!
Wikia is a free-to-use site that makes money from advertising. We have a modified experience for viewers using ad blockers

Wikia is not accessible if you've made further modifications. Remove the custom ad blocker rule(s) and the page will load as expected.