Vince Barnett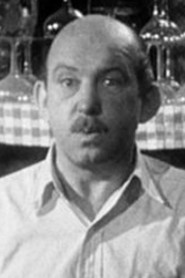 Date of Birth
July 4, 1902
Date of Death
August 10, 1977
Birthplace
Pittsburgh, Pennsylvania
Cause of Death
{{{causeofdeath}}}

Vince Barnett (July 4, 1902 - August 10, 1977) played Elmo on The Andy Griffith Show and on Mayberry R.F.D. His film appearances include All Quiet on the Western Front, Scarface, Horse Feathers, The Prizefighter and the Lady, The Affairs of Cellini, She Loves Me Not, San Francisco, After the Thin Man, A Star Is Born, Two Sisters from Boston, The Killers, The Grass Is Always Greener, I'll See You in My Dreams, The Jazz Singer, Dr. Goldfoot and the Bikini Machine and The Big Mouth. He was also the star of a 1933 Universal short film entitled The Trail of Vince Barnett.
Appearances
Edit
Character gallery
Edit
Ad blocker interference detected!
Wikia is a free-to-use site that makes money from advertising. We have a modified experience for viewers using ad blockers

Wikia is not accessible if you've made further modifications. Remove the custom ad blocker rule(s) and the page will load as expected.