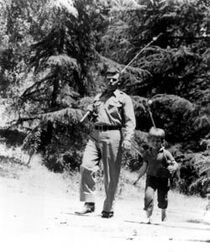 In the wake of Andy's passing, kind words are still (of course) being spoken about the incredible Andy Griffith.
President Obama and Ron Howard released comments about the wonderful man we knew as Sheriff Andy Taylor.
Read More: Here
Ad blocker interference detected!
Wikia is a free-to-use site that makes money from advertising. We have a modified experience for viewers using ad blockers

Wikia is not accessible if you've made further modifications. Remove the custom ad blocker rule(s) and the page will load as expected.