Home
Talk

1
1,557pages on
this wiki
The Andy Griffith Show Wiki... an in-depth encyclopedic guide to the beloved CBS television series. We are a collaborative website about the small-town world of The Andy Griffith Show that first started to grow on September 30, 2008. The wiki format allows anyone to create or edit any article, so we can all work together to create the site. Now, take a stroll into Mayberry.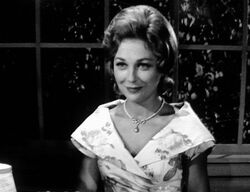 Peggy McMillan—
Peggy McMillan is a Mayberry county nurse who becomes the girlfriend of Andy Taylor. She comes from a wealthy family and at one point in their relationship, this becomes a problem for Andy. Peggy is thoughtful, even cooking for Andy and Opie and Aunt Bee is out of town. In her four episodes she is snubbed by Andy, each time for a different reason.
Read More...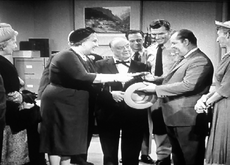 The Women's Historical Society is all set to throw a celebration in honor of the last living descendant of a Revolutionary War hero named Nathan Tibbs, who has been traced to Mayberry. But their excitement turns to horror when they discover that the intended honoree is the town drunk, Otis Campbell. According to a historical society, Nathan Tibbs, the hero of the Revolutionary War's Battle of Mayberry Bridge, has a direct descendant living in Mayberry.
Read more...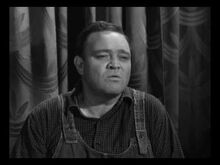 Rafe Hollister—
Rafe Hollister is a farmer, former moonshiner and occasional vocal performer of Mayberry played by actor Jack Prince in three episodes of The Andy Griffith Show. He is married to Martha Hollister. He can be ill-tempered and stubborn, but has shown to have a soft Southern charm.
Read More...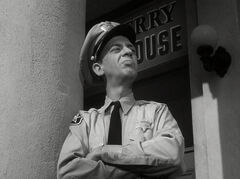 Mayberry Municipal Codes—
Mayberry Municipal Codes. Often cited by Deputy Barney Fife from memory, here is a list of the municipal codes heard in The Andy Griffith Show. Do you see any that aren't listed? Be sure to add them.
Read More...
Who was Andy's best girlfriend/date?
84 users voted in our last poll, and the results are in! 34% of you chose Ellie Walker as your favorite TAGS girl.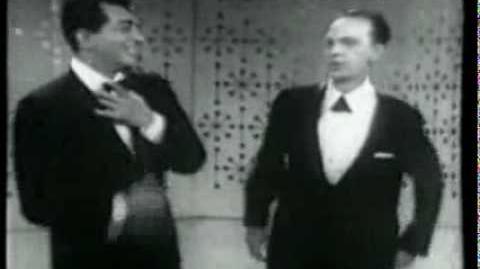 "Gomer, get down there with them spiders and start workin'!!"
-Barney Fife

We are looking for people to help edit. If you would like to get started, we have the Pages needing attention page. If you need help from an admin, please feel free to contact me directly: QueenBuffy

Want your own Andy Griffith Show site to be seen? Then become an affiliate. Here is how: CLICK HERE


Loading RSS data...