Stanley Adams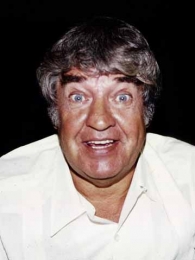 Date of Birth
April 7, 1915
Date of Death
April 27, 1977
Cause of Death
{{{causeofdeath}}}

Stanley Adams (April 7, 1915 - April 27, 1977) appeared in episodes of The Andy Griffith Show and Gomer Pyle U.S.M.C..
His many TV appearances include "Make Room for Daddy" and "Star Trek" as Cyrano Jones in the episode "The Trouble with Tribbles". Besides appearing in films such as North by Northwest, Breakfast at Tiffany's, Requiem for a Heavyweight and Lillies of the Field, he was a writer for such TV series as "Mister Ed", "Star Trek" and "The Flying Nun".
Appearances
Edit
Character gallery
Edit
Ad blocker interference detected!
Wikia is a free-to-use site that makes money from advertising. We have a modified experience for viewers using ad blockers

Wikia is not accessible if you've made further modifications. Remove the custom ad blocker rule(s) and the page will load as expected.