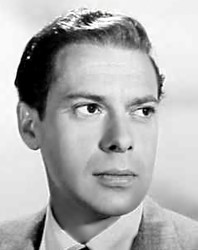 Ross Elliott (June 18, 1917 - August 12, 1999) was born in The Bronx, New York, USA. He was an actor, known for General Hospital (1963), The Virginian (1962) and The Towering Inferno (1974). He was married to Esther Susan Melling. Elliott began his acting career with Orson Welles' Mercury Theater, where he performed in Welles' famed radio program "War of the Worlds". Grew up in the Bronx and attended the City College of New York. Served as a sergeant in the U.S. Army during World War II. Ross died of Cancer in 1999 at the age of 82.
Appearances
Edit
Season 2-
Season 6-
Ad blocker interference detected!
Wikia is a free-to-use site that makes money from advertising. We have a modified experience for viewers using ad blockers

Wikia is not accessible if you've made further modifications. Remove the custom ad blocker rule(s) and the page will load as expected.