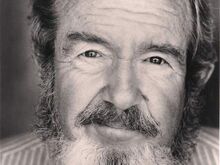 Robert Nichols (July 20, 1924 - March 21, 2013) appeared in The Taylors in Hollywood episode of The Andy Griffith Show.
His career as a character actor included appearances in the films, I Was a Male War Bride, The Red Badge of Courage, The Thing from Another World, The Blue Veil, Red Skies of Montana, Dreamboat, Monkey Business, Julius Caesar, Dream Wife, Gentlemen Prefer Blondes, The Atomic Kid, This Island Earth, Giant, Hellcats of the Navy, Don't Go Near the Water, Bombers B-52, The 30 Foot Bride of Candy Rock, Follow the Boys, Call Me Bwana, The Yellow Rolls-Royce, The Trouble with Girls, The Out of Towners, Escape from the Planet of the Apes, Pete 'n' Tillie, Westworld and So I Married an Axe Murderer.
Appearances
Edit
Ad blocker interference detected!
Wikia is a free-to-use site that makes money from advertising. We have a modified experience for viewers using ad blockers

Wikia is not accessible if you've made further modifications. Remove the custom ad blocker rule(s) and the page will load as expected.