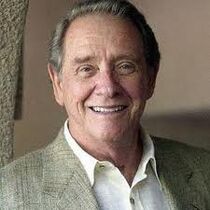 Richard Crenna (November 30, 1926 - January 17, 2003) directed eight episodes of The Andy Griffith Show, as well as episodes of "Lou Grant" and "The Rockford Files". Crenna had a distinguished acting career, starring on the TV series "Our Miss Brooks", "The Real McCoys" (one Emmy nomination), "Slattery's People" (two Emmy nominations), "All's Fair", "Centennial", "It Takes Two", "Pros and Cons" and "Judging Amy". He won an Emmy for his performance in the TV movie "The Rape of Richard Beck". He also appeared in the films Let's Dance, The Pride of St. Louis, Our Miss Brooks, John Goldfarb Please Come Home!, Made in Paris, The Sand Pebbles, Wait until Dark, Star!, Marooned, Doctor's Wives, Red Sky at Morning, Jonathan Livingston Seagull, Breakheart Pass, Body Heat, First Blood, The Flamingo Kid, Rambo: First Blood Part II, Summer Rental, Rambo III, Leviathan, Hot Shots! Part Deux, Jade, Sabrina and Wrongfully Accused. He was awarded a star on the Hollywood Walk of Fame.
Ad blocker interference detected!
Wikia is a free-to-use site that makes money from advertising. We have a modified experience for viewers using ad blockers

Wikia is not accessible if you've made further modifications. Remove the custom ad blocker rule(s) and the page will load as expected.