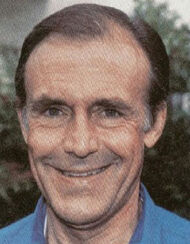 Richard Bull (June 26, 1924 - February 3, 2014) appeared in two episodes each of The Andy Griffith Show and Gomer Pyle U.S.M.C. Best remembered as Nels Oleson on "Little House on the Prairie", he also played recurring characters on the series "Voyage to the Bottom of the Sea" and "Hill Street Blues". He appeared in the films But Not for Me, The Satan Bug, In Like Flint, Hour of the Gun, The Thomas Crown Affair, The Secret Life of an American Wife, The Stalking Moon, Lawman, The Andromeda Strain, Ulzana's Raid, High Plains Drifter, Executive Action, The Parallax View, Let's Go to Prison, Sugar and Witless Protection.
Ad blocker interference detected!
Wikia is a free-to-use site that makes money from advertising. We have a modified experience for viewers using ad blockers

Wikia is not accessible if you've made further modifications. Remove the custom ad blocker rule(s) and the page will load as expected.