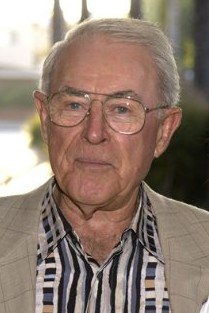 Peter Hansen (December 5, 1921 – April 9, 2017) was an American actor, known for General Hospital (1963), Port Charles (1997) and the film When Worlds Collide (1951). He was married to Florence Elizabeth (Betty) since July 1943. They have three children.
He died on April 9, 2017 at his home at age 95.
External Link
Edit
Appearances
Edit
Season 1 Gomer Pyle, U.S.M.C-
Image Gallery
Edit
Ad blocker interference detected!
Wikia is a free-to-use site that makes money from advertising. We have a modified experience for viewers using ad blockers

Wikia is not accessible if you've made further modifications. Remove the custom ad blocker rule(s) and the page will load as expected.