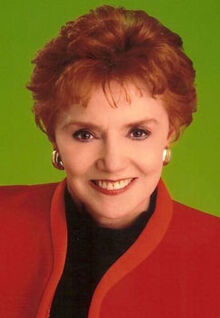 Peggy McCay (born November 3, 1931, New York City) is a long-time American actress with a career lasting over fifty-five years in film and television. Although she has acted in numerous productions, she is best known for playing Caroline Brady, a role she originated in February 1983 on the long-running NBC drama "Days of our Lives" and has played since then. She portrayed Sharon DeSpain in The Andy Griffith Show.
Appearance
Edit
Season 3
Ad blocker interference detected!
Wikia is a free-to-use site that makes money from advertising. We have a modified experience for viewers using ad blockers

Wikia is not accessible if you've made further modifications. Remove the custom ad blocker rule(s) and the page will load as expected.