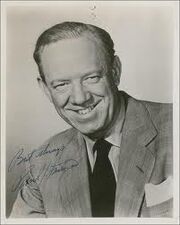 Paul Hartman (March 1, 1904 - October 2, 1973) played Emmett Clark on The Andy Griffith Show, Mayberry R.F.D. and the pilot episode of The New Andy Griffith Show. He played Bert Smedley on "Petticoat Junction" and costarred with his wife Grace on an early TV series called "The Hartmans". His film appearances include Inherit the Wind, Disney's Those Calloways, How to Succeed in Business without Really Trying and The Reluctant Astronaut (with Don Knotts). He won a 1948 Tony Award for his performance in the stage musical "Angel in the Wings".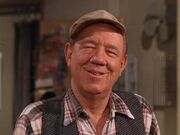 Appearances
Edit
Ad blocker interference detected!
Wikia is a free-to-use site that makes money from advertising. We have a modified experience for viewers using ad blockers

Wikia is not accessible if you've made further modifications. Remove the custom ad blocker rule(s) and the page will load as expected.