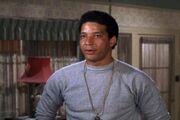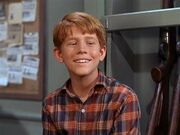 Original Airdate
March 13, 1967
Plot
Opie wants to take piano lessons. He doesn't like to practice. Instead, he wants to play football. His coach, Flip Conroy (Rockne Tarkington) teaches him how to manage his time more wisely.

Notes
It is revealed in this episode that Mrs. Larch is the Taylor's next-door neighbor.
This episode features the first credited African-American actor in the show's history: Rockne Tarkington.

Cast
Crew
Ad blocker interference detected!
Wikia is a free-to-use site that makes money from advertising. We have a modified experience for viewers using ad blockers

Wikia is not accessible if you've made further modifications. Remove the custom ad blocker rule(s) and the page will load as expected.