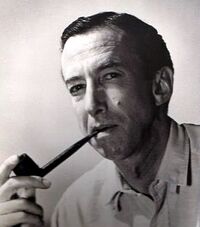 Norman Leavitt (December 1, 1913 - December 11, 2005) appeared in episodes of The Andy Griffith Show and Mayberry R.F.D. His film appearances include The Harvey Girls, Daisy Kenyon, A Foreign Affair, The Three Musketeers, The Great Lover, The Inspector General, Mule Train, A Woman of Distinction, Harvey, The Red Badge of Courage, Show Boat, Mr. Belvedere Rings the Bell, O. Henry's Full House, Captain Pirate, The Merry Widow, Stars and Stripes Forever, The Long Long Trailer, The Kentuckian, Kismet, The Ten Commandments, Friendly Persuasion, Elmer Gantry, Cinderfella, The Three Stooges in Orbit, Billy Rose's Jumbo, Disney's Summer Magic, McHale's Navy Joins the Air Force, With Six You Get Eggroll (directed by Howard Morris) and The Day of the Locust.
Appearances
Edit
Ad blocker interference detected!
Wikia is a free-to-use site that makes money from advertising. We have a modified experience for viewers using ad blockers

Wikia is not accessible if you've made further modifications. Remove the custom ad blocker rule(s) and the page will load as expected.