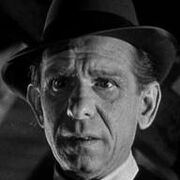 Ned Glass
(April 1, 1906 - June 15, 1984) appeared in episodes of
Gomer Pyle U.S.M.C.
and
Mayberry R.F.D.
He played recurring characters on the TV series "Julia" (for which he received an Emmy Award nomination) and "Bridget Loves Bernie". His film appearances include several "Three Stooges" shorts and the feature films
The People Against O'Hara
,
Callaway Went Thataway
,
Come Back Little Sheba
,
The Bad and the Beautiful
,
Julius Caesar
,
The War of the Worlds
,
The Caddy
,
The Joker Is Wild
,
King Creole
,
The Five Pennies
,
The Rebel Set
,
North by Northwest
,
The Last Angry Man
,
West Side Story
,
Experiment in Terror
,
Kid Galahad
,
Papa's Delicate Condition
,
Charade
,
A Big Hand for the Little Lady
,
The Fortune Cookie
,
Blackbeard's Ghost
,
Never a Dull Moment
,
The Love Bug
,
Lady Sings the Blues
and
Save the Tiger
.
Ad blocker interference detected!
Wikia is a free-to-use site that makes money from advertising. We have a modified experience for viewers using ad blockers

Wikia is not accessible if you've made further modifications. Remove the custom ad blocker rule(s) and the page will load as expected.