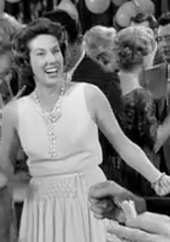 Mrs. Bracey was married to Nate Bracey and joined him to his 1945 class reunion. While Nate is talking to Barney and Andy, she calls out to Nate that she wants to Cha-Cha. Nate tells them that he and his wife took lessons. She was portrayed be Molly Dodd.
Appearances
Edit
Season 3-
Ad blocker interference detected!
Wikia is a free-to-use site that makes money from advertising. We have a modified experience for viewers using ad blockers

Wikia is not accessible if you've made further modifications. Remove the custom ad blocker rule(s) and the page will load as expected.