The Andy Griffith Show Wiki... an in-depth encyclopedic guide to the beloved CBS television series. We are a collaborative website about the small-town world of The Andy Griffith Show that first started to grow on September 30, 2008. The wiki format allows anyone to create or edit any article, so we can all work together to create the site. Now, take a stroll into Mayberry.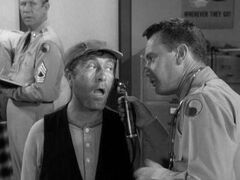 Ernest T. Bass—
Ernest T. Bass is an ignorant and obstreperous mountain man with a penchant for rock throwing, who is known to wreak havoc on the otherwise quiet town of Mayberry. He lives in the mountains neighboring Mayberry, and his appearance in town almost always means trouble for Sheriff Andy Taylor and Deputy Barney Fife. A wild, belligerent hillbilly, he has a scruffy appearance, a maniacal laugh, and often speaks in rhyme.
Read More...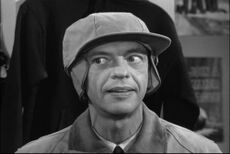 Ben Weaver complains to the Mayberry sheriff's office that merchandise has been disappearing from his department store. While Andy investigates, Barney decides to go undercover to catch the crook(s). Andy and Barney are patrolling (and gossiping) when Ben Weaver flags them over to his store. He tells them that he is being robbed blind. Barney investigates at night; yet nothing but chaos is found when he runs into Ben Weaver and Asa Breeney, the night security man.
Read more...

Luke Comstock—
Luke Comstock, an ex-con whom Andy sent upriver after putting a bullet in his leg. When Luke comes back to Mayberry, Barney is concerned that he came back for revenge (Barney spelled it out for Andy as R-E-V-E-N-G). When he arrives however, Luke thanks Andy. He says because he was laid up and in prison he changed and now owns a chain of television repair stores in Cleveland, Ohio.
Read More...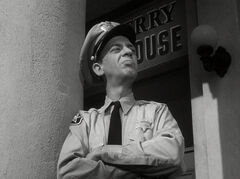 Mayberry Municipal Codes—
Mayberry Municipal Codes. Often cited by Deputy Barney Fife from memory, here is a list of the municipal codes heard in The Andy Griffith Show. Do you see any that aren't listed? Be sure to add them.
Read More...
Which is your favorite black & white TAGS season?
115 users voted in our last poll, and the results are in! 48% of you chose Ellie Walker as Andy's favorite girlfriend/love interest.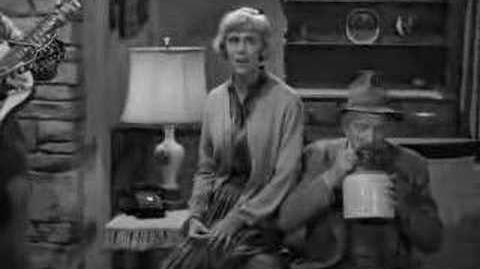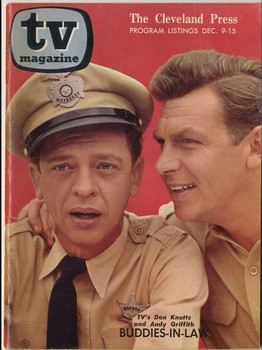 "Gomer, get down there with them spiders and start workin'!!"
-Barney Fife

We are looking for people to help edit. If you would like to get started, we have the Pages needing attention page. If you need help from an admin, please feel free to contact me directly: QueenBuffy

Want your own Andy Griffith Show site to be seen? Then become an affiliate. Here is how: CLICK HERE


Loading RSS data...