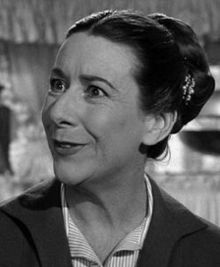 Maudie Prickett (October 25, 1914 - April 14, 1976) appeared in episodes of The Andy Griffith Show, Gomer Pyle U.S.M.C. and Mayberry R.F.D. She played recurring characters on the TV series "The Jack Benny Program" (as Jack's secretary Miss Gordon) and "Hazel" (as Rosie). Her film appearances include The Inspector General, Harvey, Monkey Business, Million Dollar Mermaid, Stars and Stripes Forever, Woman's World, A Man Called Peter, Good Morning Miss Dove, Kiss Them for Me, The Legend of Tom Dooley, North by Northwest, The Music Man, With Six You Get Eggroll (directed by Howard Morris), Sweet Charity, The Maltese Bippy, and the Disney films The Absent-Minded Professor, The Gnome-Moblie and Rascal.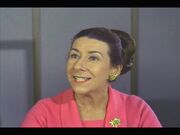 Ad blocker interference detected!
Wikia is a free-to-use site that makes money from advertising. We have a modified experience for viewers using ad blockers

Wikia is not accessible if you've made further modifications. Remove the custom ad blocker rule(s) and the page will load as expected.