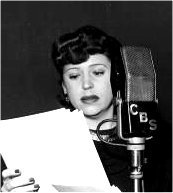 Mary Lansing (June 10, 1911 - September 30, 1988) played several characters, including Martha Clark, on The Andy Griffith Show, Gomer Pyle U.S.M.C. and Mayberry R.F.D. Her voice appears in Walt Disney's animated feature film Bambi.
Appearances
Edit
Ad blocker interference detected!
Wikia is a free-to-use site that makes money from advertising. We have a modified experience for viewers using ad blockers

Wikia is not accessible if you've made further modifications. Remove the custom ad blocker rule(s) and the page will load as expected.