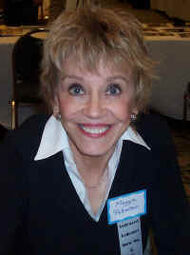 Maggie Peterson (born January 10, 1941) appeared in episodes of The Andy Griffith Show (notably as Charlene Darling), Gomer Pyle U.S.M.C. and Mayberry R.F.D. She has appeared in the films Angel in My Pocket (with Andy Griffith), The Love God? (with Don Knotts) and the TV movie Return to Mayberry (as Charlene Darling). She was interviewed in the TV episode E! True Hollywood Story: Andy of Mayberry.
Ad blocker interference detected!
Wikia is a free-to-use site that makes money from advertising. We have a modified experience for viewers using ad blockers

Wikia is not accessible if you've made further modifications. Remove the custom ad blocker rule(s) and the page will load as expected.