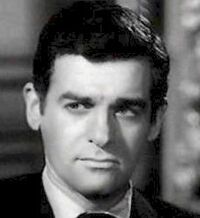 Lee Philips (January 10, 1927 - March 3, 1999) directed 60 episodes of The Andy Griffith Show and one episode of Gomer Pyle U.S.M.C. He also directed episodes of "The Dick Van Dyke Show", "The Donna Reed Show", "Daniel Boone", "The Bill Cosby Show", "The New Andy Griffith Show", "The Doris Day Show", "M*A*S*H", "The Waltons", "Love, American Style", "Kung Fu" and "Diagnosis Murder". As an actor, he starred on the TV series "The Further Adventures of Ellery Queen" and appeared in the film Peyton Place.
Ad blocker interference detected!
Wikia is a free-to-use site that makes money from advertising. We have a modified experience for viewers using ad blockers

Wikia is not accessible if you've made further modifications. Remove the custom ad blocker rule(s) and the page will load as expected.