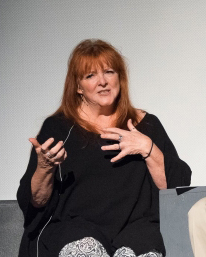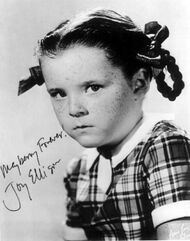 Joy Ellison (born March 16, 1953) appeared in episodes of The Andy Griffith Show and Gomer Pyle U.S.M.C. and in the Disney film Superdad. Joy is a highly successful dialect coach for such film actors as Isabella Rossellini, Catherine Zeta-Jones, Antonio Banderas, Eric Bana and Brad Pitt. More of her clients can be found on her website below.
Extertnal links
Edit
Appearances
Edit
Ad blocker interference detected!
Wikia is a free-to-use site that makes money from advertising. We have a modified experience for viewers using ad blockers

Wikia is not accessible if you've made further modifications. Remove the custom ad blocker rule(s) and the page will load as expected.