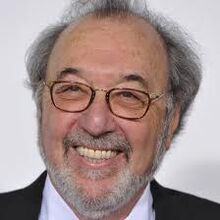 James L. Brooks (born May 9, 1940) wrote two episodes of The Andy Griffith Show and one episode of Mayberry R.F.D. Other TV show episodes he has written include "My Mother the Car", "That Girl", "My Three Sons", "The Doris Day Show", "Mary Tyler Moore" (for which he won five Emmy Awards of eleven nominations), "Rhoda" (two Emmy nominations), "Phylis", "Lou Grant" (one Emmy nomination), "Taxi" (three Emmy wins of five nominations), "The Tracey Ullman Show" (two Emmy wins of nine nominations) and "The Simpsons" (ten Emmy wins of 23 nominations). He is also a well-respected writer, director and producer of motion pictures. His movies include Starting Over, Terms of Endearment (for which he won Academy Awards for Best Picture, Best Director and Best Screenplay), Broadcast News (two Oscar nominations), Big, The War of the Roses, Bottle Rocket, Jerry Maguire (one Oscar nomination), As Good as It Gets (two Oscar nominations), Spanglish, The Simpsons Movie and How Do You Know.
Writing Credits
Edit
Season 8-
Ad blocker interference detected!
Wikia is a free-to-use site that makes money from advertising. We have a modified experience for viewers using ad blockers

Wikia is not accessible if you've made further modifications. Remove the custom ad blocker rule(s) and the page will load as expected.