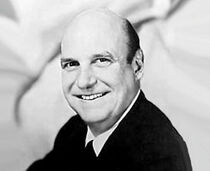 Jackie Coogan (October 26, 1914 - March 1, 1984) appeared in one episode of The Andy Griffith Show. As a child, he starred in the Charlie Chaplin film The Kid, and versions of Oliver Twist, Tom Sawyer and Huckeberry Finn. Later in life, he played Uncle Fester on "The Addams Family" and appeared in the films The Buster Keaton Story, The Joker Is Wild, The Shakiest Gun in the West with Don Knotts, Marlow and Won Ton Ton the Dog Who Saved Hollywood. He is the grandfather of actor Keith Coogan. He was awarded a star on the Hollywood Walk of Fame.
Appearances
Edit
Ad blocker interference detected!
Wikia is a free-to-use site that makes money from advertising. We have a modified experience for viewers using ad blockers

Wikia is not accessible if you've made further modifications. Remove the custom ad blocker rule(s) and the page will load as expected.