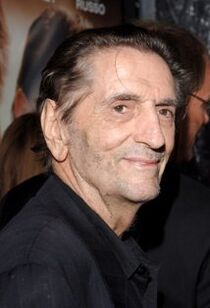 Harry Dean Stanton (July 14, 1926 – September 15, 2017) appeared in one episode of The Andy Griffith Show. His film appearances include The Proud Rebel, Pork Chop Hill, The Adventures of Huckleberry Finn, How the West Was Won, The Man from the Diner's Club, A Fistful of Dollars with Clint Eastwood, Cool Hand Luke, Kelly's Heroes, Pat Garrett & Billy the Kid, Dillinger, The Godfather Part II and Farewell My Lovely. He also played Roman Grant on the TV series Big Love. Harry passed away on September 15, 2017 at the age of 91.
Appearances
Edit
Ad blocker interference detected!
Wikia is a free-to-use site that makes money from advertising. We have a modified experience for viewers using ad blockers

Wikia is not accessible if you've made further modifications. Remove the custom ad blocker rule(s) and the page will load as expected.