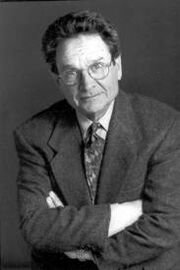 Hamilton Camp
(October 30, 1934 - October 2, 2005) appeared in episodes of
The Andy Griffith Show
and
Gomer Pyle U.S.M.C.
He was a professional folk singer and actor who appeared in the films
Kim
,
My Cousin Rachel
,
Titanic
(1953 film),
Executive Suite
,
The Perils of Pauline
,
Nickelodeon
,
Rabbit Test
,
Heaven Can Wait
,
Starcrash
,
S.O.B.
,
Young Doctors in Love
,
Under Fire
,
City Heat
,
Bird
,
Dick Tracy
,
Gordy
,
Doctor Dolittle
and
Joe Dirt
. As a cartoon voice actor, he can be heard in the feature films
Twice upon a Time
,
The Little Mermaid
,
The Pebble and the Penguin
,
All Dogs Go to Heaven 2
, and in the TV series "Smurfs", "The Flintstone Kids", "DuckTales", "Adventures of the Gummi Bears", "Darkwing Duck", "Bonkers", "Aladdin", "The Tick" and "House of Mouse".
Ad blocker interference detected!
Wikia is a free-to-use site that makes money from advertising. We have a modified experience for viewers using ad blockers

Wikia is not accessible if you've made further modifications. Remove the custom ad blocker rule(s) and the page will load as expected.