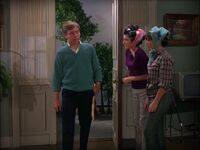 Fred Simpson is a cute boy that asked Mary Alice Carter to Arnold's birthday party. Mary Alice told Opie that she would go to the party with him. At first, when Opie was trying to ask her to the party, she continued making excuses that she was waiting for Fred to ask her. After Fred did not ask her however, she let Opie ask her to the party. Right after she talked to Opie on the phone, Fred rang her doorbell and asked her to go to the party with him. She said yes. He was portrayed by David A. Bailey.
Appearances
Edit
Season 7-
Ad blocker interference detected!
Wikia is a free-to-use site that makes money from advertising. We have a modified experience for viewers using ad blockers

Wikia is not accessible if you've made further modifications. Remove the custom ad blocker rule(s) and the page will load as expected.