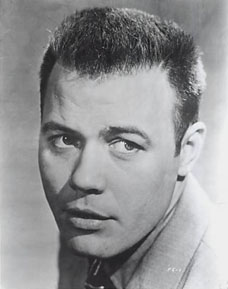 Frank Sutton (October 23, 1923 - June 28, 1974) played Sergeant Vince Carter on one episode of The Andy Griffith Show and on Gomer Pyle U.S.M.C. Frank Sutton was credited as playing Sergeant Carter in all 150 episodes of "Gomer Pyle", however there were at least six episodes in which he did not appear. He also played a recurring role on "Tom Corbett Space Cadet" and later was a regular performer on "The Jim Nabors Hour". His film appearances include Marty, Town without Pity and The Satan Bug.
Appearances
Edit
See Category:Gomer Pyle U.S.M.C. Episodes
Image Gallery==
Ad blocker interference detected!
Wikia is a free-to-use site that makes money from advertising. We have a modified experience for viewers using ad blockers

Wikia is not accessible if you've made further modifications. Remove the custom ad blocker rule(s) and the page will load as expected.