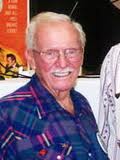 Earl Bellamy
(March 11, 1917 - November 30, 2003) directed seven episodes of
The Andy Griffith Show
. During his early career, he worked as an assistant directer for many Hollywood films, including
The Talk of the Town
,
A Woman of Distinction
,
The Fuller Brush Girl
,
Born Yesterday
,
Salome
,
From Here to Eternity
,
It Should Happen to You
and
A Star Is Born
. He directed episodes of many TV series, including "The Adventures of Rin Tin Tin", "Annie Oakley", "The Lone Ranger", "Wagon Train", "Lassie", "The Donna Reed Show", "Bachelor Father", "Leave It to Beaver", "Perry Mason", "McHale's Navy", "The Munsters" (and the film
Munster Go Home!
), "The Virginian", "Daniel Boone", "Get Smart", "I Spy" (for which he received an Emmy nomination), "The Mod Squad", "The Doris Day Show", "That Girl", "The Partridge Family", "The Brady Bunch", "My Three Sons", "Marcus Welby M.D.", "M*A*S*H", "The Six Million Dollar Man", "The Love Boat", "Starsky and Hutch", "Eight Is Enough", "Fantasy Island", "CHiPs", "Hart to Hart" and "Trapper John M.D.".
Ad blocker interference detected!
Wikia is a free-to-use site that makes money from advertising. We have a modified experience for viewers using ad blockers

Wikia is not accessible if you've made further modifications. Remove the custom ad blocker rule(s) and the page will load as expected.