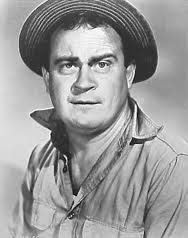 Dub Taylor (February 26, 1907 - October 3, 1994) appeared in four episodes of The Andy Griffith Show. He played the recurring characters of Walley Sims on "Casey Jones", Opie Swanson on "Dennis the Menace", Mitch Brady on "Hazel", Ed Hewley on "Please Don't Eat the Daisies", Hank on "Tammy", Luke Calhoun on "Bonanza", Houston Lamb on "Little House on the Prairie", and starred on the series "The Dub Taylor Show" and "Hee Haw". His film appearances include You Can't Take It with You, Mr. Smith Goes to Washington, Riding High, The Story of Will Rogers, Them!, Dragnet, A Star Is Born, The Fastest Gun Alive, No Time for Sergeants (with Andy Griffith and Don Knotts), Auntie Mame, A Hole in the Head, Home from the Hill, Sweet Bird of Youth, Spencer's Mountain, Major Dundee, The Hallelujah Trail, The Cincinnati Kid, Bonnie and Clyde, Bandolero!, The Shakiest Gun in the West (with Don Knotts), Death of a Gunfighter, The Wild Bunch, The Learning Tree, The Reivers, A Man Called Horse, Support Your Local Gunfighter, Evel Knievel, Junior Bonner, The Getaway, Tom Sawyer, Pat Garrett & Billy the Kid, Thunderbolt and Lightfoot, Hearts of the West (with Andy Griffith), 1941, Cannonball Run II, The Best of Times, Back to the Future: Part III, Maverick and the Disney films The Adventures of Bullwhip Griffin, The Wild Country, Treasure of Matacumbe and The Rescuers. He also appeared in Western-themed TV commercials for Hubba Bubba Bubblegum.
Appearances
Edit
Ad blocker interference detected!
Wikia is a free-to-use site that makes money from advertising. We have a modified experience for viewers using ad blockers

Wikia is not accessible if you've made further modifications. Remove the custom ad blocker rule(s) and the page will load as expected.