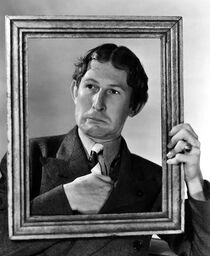 Doodles Weaver (May 11, 1911 - January 17, 1983), the uncle of actress Sigourney Weaver, appeared in two episodes of The Andy Griffith Show. He is remembered as "Professor Feitlebaum", performing manic sports commentaries and singing with "Spike Jones and His City Slickers". He played recurring characters on the TV series "Lawman", "Batman" and "Starsky and Hutch". He starred on the summer replacement series "The Doodles Weaver Show" and hosted his own syndicated children's TV show, "A Day with Doodles". His film appearances include Topper, Double Wedding, Our Gang Follies of 1938, A Yank at Oxford, Swiss Miss, Invitation to Happiness, Another Thin Man, Li'l Abner, Kitty Foyle, This Is the Army, Two Girls and a Sailor, The Story of Dr. Wassell, Since You Went Away, The Merry Monahans, Mrs. Parkington, San Antonio, The Tunnel of Love, The Great Impostor, The Ladies Man, The Errand Boy, Pocketful of Miracles, The Birds, Tammy and the Doctor, The Nutty Professor, It's a Mad Mad Mad Mad World, The Rounders, The Road to Nashville, Won Ton Ton the Dog Who Saved Hollywood, Under the Rainbow and the Disney films A Tiger Walks and The Adventures of Bullwhip Griffin. His voice can be heard in the Walt Disney animated shorts Duck Pimples, Hockey Homicide and Tennis Racquet.
Appearances
Edit
Season 2-
Season 4-
Ad blocker interference detected!
Wikia is a free-to-use site that makes money from advertising. We have a modified experience for viewers using ad blockers

Wikia is not accessible if you've made further modifications. Remove the custom ad blocker rule(s) and the page will load as expected.