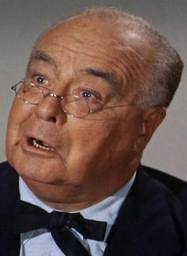 Dick Elliott (April 30, 1886 - December 22, 1961) played Mayor Pike on The Andy Griffith Show. His lengthy film career includes appearances in the films, The Story of Vernon and Irene Castle, The Story of Alexander Graham Bell, Nancy Drew and the Hidden Staircase, Mr. Smith Goes to Washington, Another Thin Man, Abe Lincoln in Illinois, Li'l Abner, The Adventures of Mark Twain, It's a Wonderful Life, The Paleface, Androcles and the Lion, Meet Me in Las Vegas and The Joker is Wild. Dick died of natural causes in 1961.
External Links
Edit
Appearances
Edit
Ad blocker interference detected!
Wikia is a free-to-use site that makes money from advertising. We have a modified experience for viewers using ad blockers

Wikia is not accessible if you've made further modifications. Remove the custom ad blocker rule(s) and the page will load as expected.