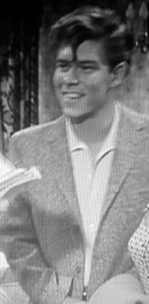 Claude Johnson (May 17, 1938 - May 18, 2009) portrayed Josh Wakefield in The Andy Griffith Show. Claude was an accomplished character actor who also acted in shows such as "The Donna Reed Show", "Bonanza", "My Three Sons", "Gunsmoke", "Gomer Pyle, USMC", "Daniel Boone", and "Adam-12". His film appearances include How the West Was Won, Papa's Delicate Condition and Disney's Napoleon and Samantha. Claude passed away in Los Angeles, California at the age of 71.
Season 1-
Season 2-
Ad blocker interference detected!
Wikia is a free-to-use site that makes money from advertising. We have a modified experience for viewers using ad blockers

Wikia is not accessible if you've made further modifications. Remove the custom ad blocker rule(s) and the page will load as expected.