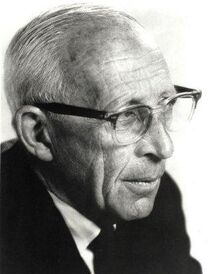 Charles Lane (January 26, 1905 - July 9, 2007) appeared in episodes of The Andy Griffith Show and Gomer Pyle U.S.M.C..
Film and Television
Edit
His lengthy film and television career includes appearances in 42nd Street, Gold Diggers of 1933, Mr. Deeds Goes to Town, You Can't Take It with You, Blondie, Mr. Smith Goes to Washington, The Cat and the Canary, Charlie McCarthy Detective, Buck Benny Rides Again, The Invisible Woman, Tarzan's New York Adventure, I Love Lucy, Arsenic and Old Lace, It's a Wonderful Life, The Farmer's Daughter, Mighty Joe Young, Here Comes the Groom, The Affairs of Dobie Gillis, The Mating Game, The Music Man, Papa's Delicate Condition, It's a Mad Mad Mad Mad World, The Carpetbaggers, The New Interns, The Ghost and Mr. Chicken (with Don Knotts), Eight on the Lam, Movie Movie, Murphy's Romance, and the Disney films The Ugly Dachshund, The Gnome-Mobile and The Aristocats.
Biography
Edit
Born "Charles Gerstle Levison" in San Francisco on January 26, 1905, he was actually one of the last survivors of the city's famous 1906 earthquake. Charles was literally in over 100 films and lived to be 102.
Appearances
Edit
Season 4-
Season 1-
Season 4-