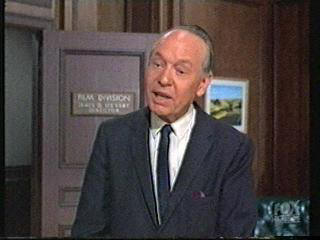 Byron Foulger (August 27, 1899 - April 4, 1970) appeared in episodes of The Andy Griffith Show. His film career includes A Day at the Races, The Prisoner of Zenda, The Awful Truth, You Can't Take It with You, Sabotage, Mr. Smith Goes to Washington, Abe Lincoln in Illinois, The Great McGinty, Sullivan's Travels, Reap the Wild Wind, The Human Comedy, The Miracle of Morgan's Creek, Since You Went Away, Brewster's Millions, Wonder Man, The Lost Weekend, The Postman always Rings Twice, Courage of Lassie, Till the Clouds Roll By, The Three Musketeers, Samson and Delilah, The Inspector General, Superman and the Mole-Men, The Star, Onionhead and Pocketful of Miracles (both with Andy Griffith), Ride the High Country and Disney's Son of Flubber, The Gnome-Mobile and Blackbeard's Ghost. His daughter is actress Rachel Ames.
Ad blocker interference detected!
Wikia is a free-to-use site that makes money from advertising. We have a modified experience for viewers using ad blockers

Wikia is not accessible if you've made further modifications. Remove the custom ad blocker rule(s) and the page will load as expected.