Ad blocker interference detected!
Wikia is a free-to-use site that makes money from advertising. We have a modified experience for viewers using ad blockers

Wikia is not accessible if you've made further modifications. Remove the custom ad blocker rule(s) and the page will load as expected.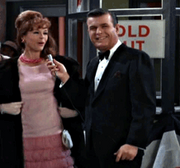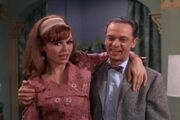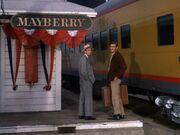 Original Airdate
January 23, 1967
Plot
Notes/Trivia
The desk that was mounted on the wall of the Raleigh Police dept. that Barney was forced to use in A Visit to Barney Fife is not there in this episode. File cabinets have been put in it's place but you can see a spot on the wall where the paint is different.
Andy Griffith as Sheriff Andy Taylor
Diahn Williams as Teena Andrews
Chet Stratton as Harold Carson
Christine Burke as Harriet
Patty Regan as Renee
Stephen Dunne as an announcer
Ollie O'Toole
Mary Lou Taylor
Crew