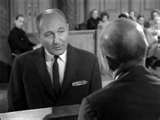 Anthony Jochim (January 14, 1892 - April 10, 1978) appeared in two episodes of The Andy Griffith Show. His film appearances include Come Back Little Sheba, The Jazz Singer (1952 version), All That Heaven Allows, Francis in the Haunted House, Designing Woman, Gunfight at the OK Corral, Some Came Running, The Story of Ruth and The Shakiest Gun in the West (with Don Knotts).
Ad blocker interference detected!
Wikia is a free-to-use site that makes money from advertising. We have a modified experience for viewers using ad blockers

Wikia is not accessible if you've made further modifications. Remove the custom ad blocker rule(s) and the page will load as expected.