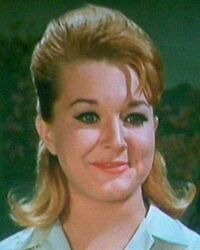 Alberta Nelson (August 14, 1937 - April 29, 2006) played Flora Malherbe on The Andy Griffith Show. She also played a member of the Rat Pack biker gang in the 1960's series of "Beach Party" movies, including Beach Party, Muscle Beach Party, Bikini Beach, Pajama Party, Beach Blanket Bingo, How to Stuff a Wild Bikini, Dr. Goldfoot and the Bikini Machine and The Ghost in the Invisible Bikini.
Ad blocker interference detected!
Wikia is a free-to-use site that makes money from advertising. We have a modified experience for viewers using ad blockers

Wikia is not accessible if you've made further modifications. Remove the custom ad blocker rule(s) and the page will load as expected.