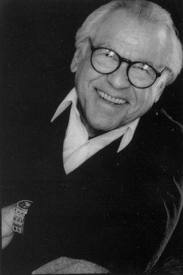 Alan Rafkin (July 23, 1928 - August 6, 2001) directed 27 episodes of The Andy Griffith Show and six episodes of Gomer Pyle U.S.M.C. He also directed episodes of "77 Sunset Strip", "The Dick Van Dyke Show", "My Favorite Martian", "The Patty Duke Show", "Bewitched", "The Donna Reed Show", "I Dream of Jeannie", "The Courtship of Eddie's Father", "Love, American Style", "Get Smart", "The Doris Day Show", "Mary Tyler Moore", "That Girl", "The Partridge Family", "The Odd Couple", "The Bob Newhart Show", "Rhoda", "Sanford and Son", "What's Happening!", "M*A*S*H", "Alice", "Laverne & Shirley", "The Love Boat", "One Day at a Time", "Charles in Charge", "It's Gary Shandling's Show", "Coach", "Murphy Brown", "Veronica's Closet" and "Suddenly Susan". He also directed the Don Knotts films The Ghost and Mr. Chicken, The Shakiest Gun in the West and How to Frame a Figg, and the film Angel in My Pocket, starring Andy Griffith. He was interviewed in the TV episode E! True Hollywood Story: Andy of Mayberry.
Episodes Directed by Alan Rafkin
Edit
Image Gallery
Edit
Ad blocker interference detected!
Wikia is a free-to-use site that makes money from advertising. We have a modified experience for viewers using ad blockers

Wikia is not accessible if you've made further modifications. Remove the custom ad blocker rule(s) and the page will load as expected.